Nintendo Minute (Nov. 6) – Animal Crossing Unboxing Extravaganza + Giveaway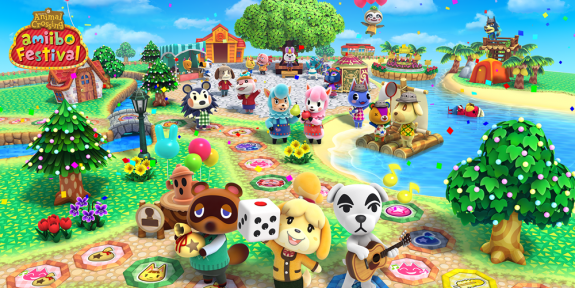 Animal Crossing: amiibo Festival comes out next week in North America, and for this week's episode of Nintendo Minute, Kit and Krysta decided to take a look at the bundle available at launch. It includes:
the game
two amiibo (Isabelle and Drigby)
three amiibo cards (Stitchs, Goldie and Rosie)
But this week's episode isn't just about the unboxing of the Animal Crossing: amiibo Festival bundle, there's also a giveaway where you can win the bundle and some Animal Crossing amiibo card! Check out the video on YouTube for the rules.
Hi party animals, happy Friday! We are swimming in Animal Crossing goodies so we thought we'd share the love with you guys. Today we wanted to unbox the upcoming Animal Crossing amiibo figures, Animal Crossing: amiibo Festival, Animal Crossing: Happy Home Designer, and some card packs from the series 1 amiibo cards. We also want to give it all to you! Be sure to stay to the end to see how you can enter for a chance to win. Hope you have a great weekend and thanks so much for watching!

-Kit & Krysta
Here's the latest episode of Nintendo Minute:
Head after the break for another video!
Animal Crossing: amiibo Festival (Wii U) comes out on November 13th in North America, November 20th in Europe, and November 21st in Japan.
Source: Nintendo