Nintendo Direct: all the announcements, trailers, screenshots (03/3/2016, Europe)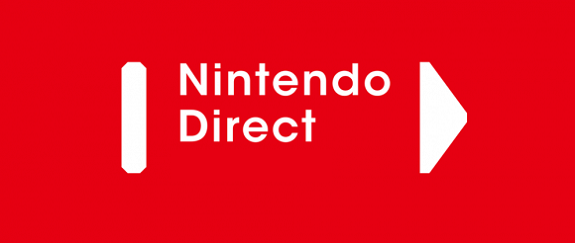 On March 3rd, Nintendo streamed a brand new Nintendo Direct presentation. In this post, you will find all the announcements, trailers, screenshots, and more for Europe! (Warning: we did slip some NA boxarts in there!).
First, here's the recording of the presentation itself:
Star Fox Zero, Star Fox Guard
First, Shigeru Miyamoto came to talk about Star Fox Zero, which is finally complete. He explains that it's an authentic action game, the kind Nintendo hasn't made many of for a while. Basically, the more you practice, the more fun you will have with the game. The overall plot and structure is like Star Fox 64, but the story itself and the map layout are completely new.
In the levels, some teleporters will appear: they play an important role in the story, but not only… they also allow you to take branching paths. And just like in Star Fox 64, there's branching paths within levels too, such as Corneria (the very first one). They allow you to fight never-seen-before bosses, which are worth beating.
Once you've completed a stage, you go to the map and chose where you want to go. Once you've beaten Venom in normal mode, even more branching paths will appear for you to chose from. During the presentation, Shigeru Miyamoto showed a brand new level: Fortuna, which is filled with bioweapons, and is said to be pretty challenging.
Of course, the Star Wolf team will appear in the game, and in "unexpected" ways according to Shigeru Miyamoto. Even if you take one of the branching paths, you will end meeting them at several points during the adventure.
If you scan the FoxMc Cloud amiibo, you will unlock a special mode where you get to use the original Arwing from Star Fox on the SNES, complete with the original sound effects, and even the Walker from the cancelled Star Fox 2.
Next, Shigeru Miyamoto intoduced Star Fox Guard, which is actually one of the tech demos shown as E3 2014. You get to play as Grippy, Slippy's uncle, who is gathering rare materials in space. But there's a problem: he just keeps on getting attacked by enemies. You have to ward off incoming monsters using 12 carefully positioned cameras.
The game features 100 missions in total, but it turns out you can also edit the placement of monsters and then share the pattern with other players online. You can collect some rare materials by uploading patterns for other players to play, but also by playing other players' stages.
Star Fox Zero and Star Fox Guard will both be released on April 22nd in Europe. Star Fox Guard will be available separately on April 22nd via the Nintendo eShop (though a standalone release with just a download code in the box will also be released on the same day).
Star Fox Zero will get a First-Print Edition including:
both games in the same package
a steelbook
Head after the break for the rest of this post!
Splatoon
Today, some new updates for Splatoon were announced:
The first one will have various changes for gear abilities, adjustments to ranked battle matchmaking, and will add new elements to Splatfests. It will be released on March 9th;
The second one will have various adjustements for weapons, and will add Sheldon's picks: some of the most popular and appreciated weapons, with different combinations of sub and special weapons. There will be two sets of Sheldon's picks: the first one will be released at the same time as the update, in April. The second one will come at a later date.
Mario & Sonic at the Rio 2016 Olympics
During the Nintendo Direct, Satoru Shibata reminded us that the Nintendo 3DS version of Mario & Sonic at the Rio 2016 Olympics would launch on April 8th in Europe. The opening video for the Wii U version was shown:
Mario & Sonic at the Rio 2016 Olympics (Wii U) will be released on June 24th in Europe.
Super Mario Maker
During the Nintendo Direct, it was announced that more than 6.2 millions levels have been created in Super Mario Maker. And soon, there will be even more new types of levels, thanks to a Software update that will add the following:
shake a Thwomp to create spiked pillars
shake a P-Switch to create a key (that you can hide in blocks, or on enemies to have mandatory boss battles for example)
shake a door to create a locked door (which requires a key)
shake a coin to get a pink coins (you can have the players collect them all in order to get the key to open a door, for example)
a new Super Expert mode for the 100 Mario challenge. You have to beat 6 extremely hard levels, which will allow you to unlock 12 additional mystery mushrooms (including a Tetra costume).
But that's not all… the Super Mario Maker Bookmark web portal will also be updated, and the following will be added:
ranking categories for world records
number of first clears on courses
The update will be released on March 9th.
Tokyo Mirage Session #FE
Tokyo Mirage Session #FE is the English title of Genei Ibun Roku #FE, the Shin Megami Tensei X Fire Emblem collaboration title. During the Nintendo Direct, it was announced that the western version would only include the Japanese voice track, but with English subtitles (naturally). It will be released on June 24th in Europe.
Paper Mario: Color Splash
A few weeks ago, we heard rumours that a Paper Mario game was in development for the Wii U. And during the Nintendo Direct, Nintendo did reveal one: Paper Mario: Color Splash. This time around, the theme is colours and paint, and the game takes place in a colourful paradise called Prism Island.
Prism Island is being drained of its colours, and as you can imagine, Paper Mario will have to go on a journey to brings colours back to the land. To do that, he can use a special hammer: the Paint Hammer, which can splash paint on everything it touches, restoring the land. You even bring some Toad back to life by hitting them with the hammer (it also works on houses).
We haven't seen much of the game yet, but apparently, the battle system uses cards you have to paint, and then flip to start the battle. Of course, there's also special cards you can use to deal a lot of damage at once.
Paper Mario: Color Splash (Wii U) will be released this year, worldwide.
Nintendo Accounts, My Nintendo, Miitomo, Flipnote Studio 3D
During the Nintendo Direct, Satoru Shibata briefly mentioned Nintendo Accounts, My Nintendo, and Miitomo, but didn't give new details. He did remind us that users who join my Nintendo during the launch period will get a free download code for Flipnote Studio 3D (on Nintendo 3DS).
amiibo
Looking for more Animal Crossing amiibo cards? Good news: the fourth and last series of cards will be launched on June 17th in Europe. Before that, there will be the third series of cards on March 18th (same day as several amiibo figures such as Famicom R.O.B., Roy, Ryu, and the latest Animal Crossing amiibo figures).
Hyrule Warriors Legends
Hyrule Warriors Legends comes out on March 24th in Europe, and all new copies will come with a download code. This code allows you to "transfer" the new characters (and the Trident weapon for Ganondorf) to the Wii U version of the game.
Satoru Shibata also gave details about the upcoming DLC for the game. On launch day, a Season Pass will be available for purchase, and will give you access to 4 DLC packs down the line (which will all be available for purchase separately). You will also get a bonus costume for Ganondorf, to be used immediately.
And at the same time as the first DLC pack, a free character will be released for both Hyrule Warriors on Wii U, and Hyrule Warriors Legends on Nintendo 3DS: Medli, from The Legend of Zelda: The Wind Waker.
If you're interested in trying out the game, a free demo is now available from the Nintendo eShop. Talking of the Nintendo eShop, if you buy the full game from there before April 21st, you will receive a free Nintendo 3DS Theme.
Yo-kai Watch
Next, Yo-kai Watch was showcased, with Satoru Shibata demonstrating to the whole world his insane dance skills. He also announced that a playable demo is now available for download from the Nintendo eShop. The full game will launch on April 29th.
Disney Art Academy
After Pokémon, it's Disney's turn to get a special version of Art Academy. Disney Art Academy will teach you how to draw various Disney and Pixar characters, with an instructor to guide you along the way. The game features a brand new tool: the magic brush, which allows you to add stars, glitter, clouds, and more to your works.
The game will feature over 80 characters, ranging from Mickey to Winny the Pooh, including the Disney Princesses, some of the most famous Pixar characters, and even Frozen. Of course, there's various art styles for the artworks you can draw.
Disney Art Academy (3DS) launches on July 15th in Europe.
Metroid Prime: Federation Force
Next, Kensuke Tanabe came to talk about Metroid Prime: Federation Force. He reveals that development started back in 2009 (with early prototypes in collaboration with Next Level Games): at that time, Nintendo wanted to make an online-focused Metroid game, for the Nintendo DSi.
However, it quickly became clear they wouldn't be able to reach the type of performance players would be expecting on Nintendo DSi, which is why the project was ultimately moved to the Nintendo 3DS. Kensuke Tanabe mentions the New Nintendo 3DS, which not only solves the performance issue, but also provides additional controls with the C-stick.
Metroid Prime: Federation Force tells the story of the conflict between the Federation and the Space Pirates, which is something that was never explored in previous Metroid (Prime) games. Obviously, Samus is not the main character in this game (though she apparently does make an appearance).
Gameplay-wise, the game is not unlike some RPGs, with players picking up specific roles (tank, healer, warrior, etc.). You receive specific weapons in each mission, and you have to divide them between all players using a weight system (you can only carry so much). For example, you can have a player get all the Repair Capsule, and make them a healer. Alternatively, a player can hoard plenty of missiles, and focus on attack.
More details about Metroid Prime: Federation Force and Metroid Prime: Blast Ball will be revealed at a later date.
Lost Reavers
Next, Ed Valiente came to talk about Lost Reavers (previously known as Project Treasure), Bandai-Namco F2P co-op action game for the Wii U. He announced that an open beta would launch on April 14th. The full game will follow two weeks later, on April 28th.
Virtual Console
Ed Valiente also announced that SNES were coming to the Virtual Console on New Nintendo 3DS (but not the Nintendo 3DS or the Nintendo 2DS), and that even in Europe, all games would  be available in their US version.
Several games have been announced:
March 3rd: Super Mario World (£7.19/ 7.99€), Earthbound (£8.99 / 9.99€)
March 10th: The Legend of Zelda: A Link to the Past, Super Metroid
March 17th: F-Zero, Super Mario Kart
March 24th: Donkey Kong Country, Donkey Kong Country 2
If you buy either Super Mario World or Earthbound before March 10th, the other will only cost £2.69 / 2.99€ or £4.49 / 4.99€ respectively. There will be a similar offer during launch week for the other games, which will only cost £3.59 / 3.99€ if you buy one of the two.
Azure Striker Gunvolt 2
Announced last year, Azure Striker Gunvolt 2 was finally showed last month during the MAGFest. And yesterday, during the Nintendo Direct, it was revealed that Copen (Gunvolt's rival) would be playable in this sequel. He can dash into enemies, which then allows him to launch devastating homing shots. He can also copy the abilities of the 7 new bosses found in the game, and use them as if they were his own (not unlike a certain blue robot!).
Azure Striker Gunvolt 2 will launch this Summer, on the Nintendo eShop. If you haven't tried out the original yet, it's now on sale until April 1st, with 33% off!
Third-party reel
Next, we have a third-party reel, showcasing the many third-party and (mostly) indie games coming soon to the Wii U, the Nintendo 3DS, and the New Nintendo 3DS:
LEGO Star Wars: The Force Awakens (Warner Bros., Wii U / 3DS)
The Legend of Legacy (NIS America, 3DS)
Etrian Odyssey 2 Untold (NIS America, 3DS)
Stella Glow (NIS America, 3DS)
Oddworld New 'n Tasty (Oddworld Inhabitants, Wii U)
Mega Man Legacy Collection (Capcom, 3DS)
MouseCraft: Director's Cat (Crunching Koalas, Wii U)
PixelJunk Monsters (Double Elevent, Wii U)
Lifespeed (Wee Man Studios, New 3DS)
Dreii (bitforge, Wii U)
Noitu Love: Devolution (MP2 Games, 3DS / Wii U)
Pinball Arcade (FarSight Studios, Wii U)
Hive Jump (Graphite Lab, Wii U)
Futurium EP Deluxe (MixedBag, 3DS / Wii U)
Dex (Badland Games, Wii U)
Giana Sisters: Dream Runners (EuroVideo Medien, Wii U)
Kick & Fennick (Abstraction Games, Wii U)
Super Meat Boy (BlitWorks, Wii U)
Lovely Planet (tinyBUILG GAMES, Wii U)
6180 the moon (Turtle Cream, Wii U)
Hollow Knight (Team Cherry, Wii U)
Jotun: Valhalla Edition (Thunder Lotus Games, Wii U)
Fire Emblem Fates
During the Nintendo Direct, Satoru Shibata finally announced what European Fire Emblem fans have been dying to know for months: the release date for Fire Emblem Fates. Unfortunately for them, they still have to wait quite a bit longer, as the game will not be available before May 20th in Europe. Fire Emblem Fates: Revelation will launch on June 9th.
Just like in North America and Japan, the game will have a Limited Edition in Europe. It will include:
a cartridge with Fire Emblem Fates: Birthright / Conquest / Revelation (the third route will only be available via the Limited Edition at launch)
a Steelbook
an artbook
a double-sided poster
Finally, also on May 20th, Nintendo is going to release a Fire Emblem Fates-themed New Nintendo 3DS XL system in Europe (without any game).
Dragon Quest VII: Fragments of the Forgotten Past
Next, Dragon Quest VII: Fragments of the Forgotten Past was showcased. You get to play as the son of a famous fisherman, who isn't really satisfied with the life of a fisherman and wants to go on a journey instead. He'll do so with Prince Keifer and Maribel, and using a fragment detector, will try and find stone tablets all around the world. After putting the table together, they'll travel to the past, in order to save the present from imminent doom.
The game features traditional turn-based battles, but also 30 different classes to master (each with their own abilities). It will launch later this year.
Monster Hunter Generations
Next, a "new" game was announced: Monster Hunter Generations, which is known as Monster Hunter X in Japan. It will be released this Summer in Europe, and players with a Monster Hunter 4 Ultimate save file will get some bonuses. There will also be a special collaboration with the Fire Emblem series: a costume based on the one and only Marth.
If you're interested in seeing more of the game, make sure to check out the official livestream from 6PM CET / 5PM GMT to 8PM CET / 7PM GMT on Twitch!
Rhythm Paradise MegaMix
Rhythm Paradise MegaMix (known as Rhythm Heave: The Best+) is coming to Europe this year! As mentioned previously, it features over 100 rhythm games, including 30 brand new ones, and 70 from previous entries.
Kirby: Planet Robobot
Kirby: Planet Robobot is a brand new Kirby game coming on June 10th in Europe, on Nintendo 3DS. In this one, some alien robot invaders have mechanised Dreamland, and it's up to Kirby to save it. The game features over 25 copy abilities, including some brand new ones.
But the main new feature of the game is that Kirby can use enemy robot technology against them, and basically become Mecha-Kirby. The Robobot armour is pretty strong, and you can also use 10 (modified) copy abilities when riding inside it.
Kirby: Planet Robobot will be compatible with all amiibo figures. They allow you to get some copy abilities when you scan one, but specific figures will give you specific copy abilities:
Mario: Fire Kirby
Link: Sword Kirby
Kirby: Smash Bros. Kirby
What's more, Nintendo will also release some additional Kirby amiibo:
Kirby
Meta Knight
King Dedede
WaddleDee
If you scan those, you will get some special abilities.
For players looking for some multiplayer fun, Kirby: Planet Robobot has a separate mode called Team Kirby Clash, where up to 4 players (who have to chose among 4 different roles) go tackle co-op quests with bosses to defeat.
By completing quests, you get XP: gather enough, and you will level up, allowing you to tackle even more difficult quests. During battles, if you manage to gather all the tablets, you will be able to launch a powerful Team Meteor attack. Team Kirby Clash is compatible with Download Play.