Nine Parchments (Switch): details and trailer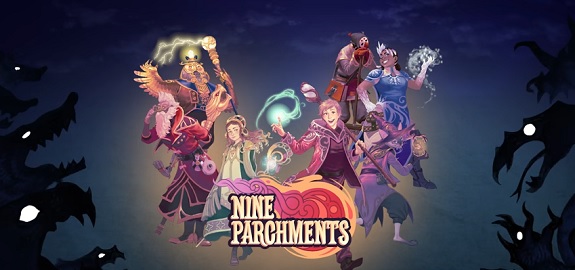 If you've already read our post about the Nindies @ BitSummit, you already know that Frozenbyte is bringing Nine Parchments (previously released on PC) to the Nintendo Switch. If you're curious about the game, and want to learn more about it, you've come to the right place!
In Nine Parchment, you get to join a group of drop-out wizard apprentics who decide to skip their training for a quick path to the Nine Parchments. They quickly discover new spells, but safety aspects isn't really something they care much about. As a result, their hasty progress results in lots of unwanted deaths… and the footage in the trailer below shows that security is indeed the least of their concern!
Here's the main features of the game:
Wield the power of the elements and master a diverse and ever-changing arsenal of spells
Unlock new playable characters, wizard hats and magical staves
Level up and train your characters in the magical arts, but choose your path wisely!
Battle strange creatures and mighty bosses in a breathtakingly beautiful world, set in the Trine universe
Online and local co-op with 1-4 players
Coming to Nintendo Switch, PC, PS4, and Xbox One in 2017
And here's the Nintendo Switch announcement trailer:
Nine Parchments (Switch – eShop) comes out later this year worldwide.