NBA 2K Playgrounds 2 (Switch): Software updates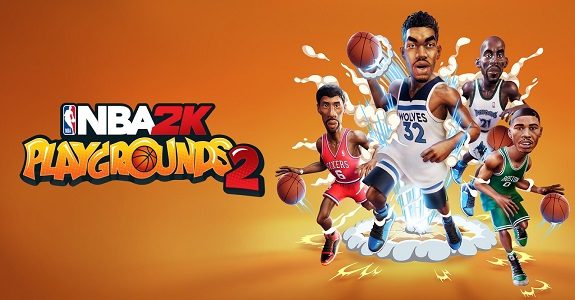 In this post, you will find all there is to know about the Software updates for NBA 2K Playgrounds 2 (originally released on October 16th 2018 in Europe, Japan, and North America).
How to download updates for NBA 2K Playgrounds 2 for the Nintendo Switch?
To download the updates for NBA 2K Playgrounds 2, you have three options:
let the console do its thing if you have automatic downloads activated, and didn't completely turn it off
If not…
try to launch the game from the Home Menu while being connected to the internet. You should get a prompt when doing so: simply follow the instructions on screen;
OR
select the game > press either + or – to go to the Options page > select Software update > select Via the Internet.
To check that you have the latest version installed, simply select the game on the Home Menu, and press – or + to go to the Options: the version number is displayed just below the game title.
NBA 2K Playgrounds 2 – Ver. ???
Release date: ??? 2018 (Europe, North America, Japan)
Patch notes:
Additions

Addition of new Halloween playground.
Halloween themed Outfits are now available via Swag Packs unlocks.
Addition of new lottery pick – Ankle breaker.
Kareem Abdul-Jabbar is now available to be unlocked.

Fixes

Character's speed has been increased by 10 ~ 14 %.
Blocking rate has been increased slightly for 2 and 3 pointers.
Success rate has been increased for 3 pointers.
Fix to help prevent failed passes when a player stopped running.
Improvements of Lag Compensation for Dunks and other actions while playing online.
Fixed Shot meter not appearing in some conditions.
Fixed issue with shot meter staying red during signature dunk animations
Fixed incorrect A.I. behavior while playing 3PT Contest local play.
Other minor bug fixes for local and online play.
Other minor Balancing adjustments following user feedback during Closed Beta.
Best Player in each field is now marked in yellow on the Results Screen after a match.
Additional notes: this update is not available yet on Nintendo Switch.
Source: Saber Interactive (Facebook)