Minecraft: Nintendo Switch Edition – Additional details (map size, Wii U transfer), web program (Japan)
Yesterday, Minecraft: Nintendo Switch Edition was finally released on the Nintendo eShop (with the retail version to follow at a later date). Here's the launch trailer:
Nintendo also shares some additional details about the game, and more precise the size of the map. In Minecraft: Nintendo Switch Edition, the maximum map size is 3072×3072, which is over 12 times bigger than on Wii U (which was limited to 864×864). What's more, the whole thing runs at a smooth 60fps!
But that's not all: Nintendo also announced that an update would be released at a later date, and that it would allow players to transfer their data from the Wii U version. That way, they will be able to keep playing in the world they created, that they will also be able to expand even further thanks to the increased maximum map size.
Also, in Japan, Nintendo has announced a special web program called Yoiko's Minecraft Survival Life. In this program, the two members of the comedy duo (Shinya Arino from Game Center CX, and Masaru Hamaguchi from Game Center DX) play Minecraft: Nintendo Switch Edition. The best part? Viewers can actually impact how the program unfolds!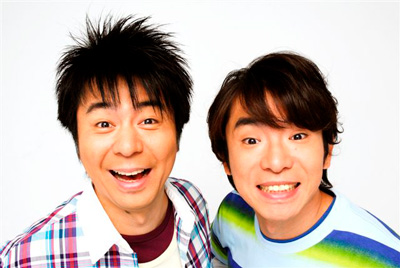 The thing is, both Shinya Arino and Masaru Hamaguchi don't know much about Minecraft (understatement!), and so they will have to survive in the game while playing for the very first time, and with no information whatsoever. That's where viewer participation kicks in: you can send some advice, tips, and other bits of useful information via the show's official Twitter account: @ yoko_minecraft.
But the thing is, Yoiko's Minecraft Survival Life will not be livestreamed, so you will not be able to watch the duo play live. What's more, they really do not know anything about Minecraft, so they may not even understand what you're talking about! The first episode will be recorded on May 15th, at around 12PM JST: that's when you have to keep an eye on the Twitter account above, in order to help them.
One thing to keep in mind: if you want to send messages, make sure to write in Japanese (obviously), and use the following hashtag: #よゐクラ.
The first episode of Yoiko's Minecraft Survival Life will go live in early June, with the following episodes to be uploaded on a regular basis.