Miitomo now available in Japan: details, screens, launch trailer, and more
Update
It looks like Miitomo is going to launch this month in Switzerland after all. Nintendo Schweiz tweeted earlier today that the app would launch there before the end of the month, even though Switzerland is not part of the list of launch countries revealed last month (which includes the UK, Ireland, France, Belgium, Germany, Austria, Luxembourg, Spain, Italy, the Netherlands, Russia, Australia, New Zealand, Japan, the U.S., and Canada).
Simple mistake (copy/pasting of the German tweet) or change of plans?
***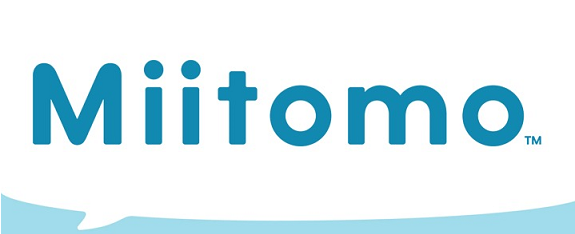 Last week, Nintendo announced that Miitomo would launch on March 17th in Japan. It's now available, and can be downloaded from Google Play (Android) and the AppStore (iOS):
Miitomo requires 32MB on Android, and 61.3MB on iOS, and you need Android 4.1 (or more recent) or iOS 7.0 (or more recent) to install it. You can click on the links below for more details about the game!
NB: the app is only available in Japan right now (the Western launch will come later this month), but it is playable in English. You can install and play Miitomo even if you don't live in Japan, thanks to workarounds (such as downloading the APK directly, using the link above). But if you do, please note that you will not be able to link your European or North American Nintendo Account (the app will not let you do so).
Here's some screenshots from the AppStore:
And here's plenty of screenshots:
Nintendo also uploaded an official overview video, which shows various things: Mii creation, your Mii asking you a question (and you answering it), your mii sharing your answer to your friends (who then go and react to what you said), the costumes for your Mii, Miifoto, and more.
Here it is:
Some random details:
if you're interested in checking out pictures Japaneses users have taken using Miifoto, click here!
you can use QR Codes from Mii Maker (Wii U / 3DS) or Tomodachi Life to quickly import your Mii in the game.
TIME published an interview with Reggie Fils-Aimé. It covers quite a few topics, such as how Miitomo isn't a traditional Nintendo game, why it does not support real-time messaging, the company's hopes that it will get people to re-engage with Nintendo, how Miitomo will evolve over time (via updates) and is tied to My Nintendo, and more. Click here to read more about it!
Nintendo is hosting regular contests for Miifoto. The first one started today (and lasts until March 24th): you need to take a picture of your Mii with your cat and dog, and then post it on social networks. Click here for more details (only in Japanese)!
here's the price for micro-transactions (via NeoGAF):
there's two ways to get coins: play the game (a lot), or buy them directly using real money.
the game features "missions" via my Nintendo, which allow you to get coins, and more. Missions range from "register a friend" to "answer 10 questions each day".
you may encounter crashes/error if the Twitter account you're trying to link has lots of follows/followers, and/or if your profile picture is an animated GIF (via Cheesemeister).
the Financial Post published an interview with Bill Trinen about the launch of Miitomo: you can click here to read it!
the Wall Street Journal also published a short interview with Reggie Fils-Aimé about the launch of Miitomo: you can click here to read it!
We will update this post as more details are revealed.
Miitomo (Android / iOS) will be launched later this month in Europe and North America.
Source: 4Gamer.net