Mario vs Donkey Kong: Tipping Stars update available (Ver. 1.0.1)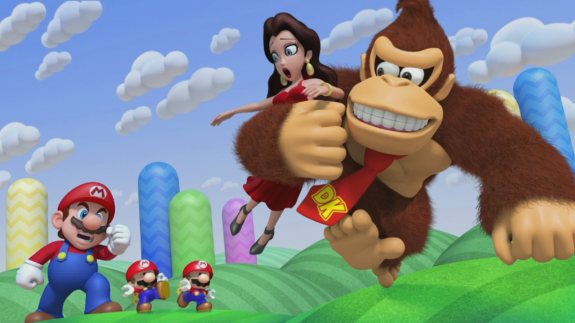 Mario vs Donkey Kong: Tipping Stars came out in March on Wii U and Nintendo 3DS, and didn't receive any update since its launch (which is pretty normal for a non-Free 2 Start downloadable game). And yet, it did get one this morning, but only for the Nintendo 3DS version: unfortunately, no new feature was added in this Ver. 1.0.1 of the game.
This update (mandatory for using the internet features of the game) fixes a problem that could arise when uploading certain levels to Miiverse. Apparently, some of them would cause glitches when uploaded to Miiverse, so Nintendo has made it so users could not create and upload such levels on Miiverse anymore. This problem only impacted the Nintendo 3DS version of Mario vs. Donkey Kong: Tipping Stars.
To download this update for Mario vs Donkey Kong: Tipping Stars on Nintendo 3DS (which only requires 21 blocks of free space on your SD Card), you have several options:
search for "Mario vs Donkey Kong: Tipping Stars" on the Nintendo eShop
go to the Nintendo eShop options page
select the game from the Home Menu, while being connected to the internet: you should get a prompt, asking you if you want to download the update.
To check that you have the latest version of the game, simply launch it and you should see this at the top-right corner of the top screen: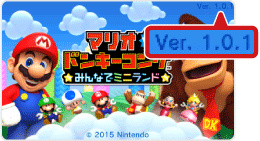 Source: Nintendo
Thanks Ash for the help with translation of the patch notes.