Glover: Former Interactive Studio developer explains why the sequel was cancelled
If you're familiar with the Nintendo 64, then you probably know about a game called Glover. It's a rather unique platformer (also released on PC and PS1), where you control a glove and its balls across various levels. It should have been followed by a sequel, logically called Glover 2, but this one got cancelled. Was it because the first game sold poorly? Not at all.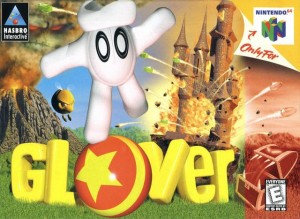 James Steel, former Interactive Studio Ltd. developer, explained today why the game got cancelled in the first place. Glover 2 was actually the first game he ever worked on after joining Interactive Studio Ltd. (he was mainly in charge of tools like 3DS Max export/import, or the Level Editor), though it was only for a few months as he was hired in January 1999 and the game got canned in October that same year.
The reason why Glover 2 got cancelled is pretty simple: it was all because of Glover 1… officially. Actually, everything stems from a rather ridiculous mistake Hasbro made with the first game: instead of ordering only 150 000 copies, which was pretty standard for a moderately successful third-party game on the Nintendo 64, someone at Hasbro thought it was a good idea to order 300 000 copies instead.
The reason why? At the time, Nintendo was running a special deal on game cartridges production, so Hasbro went on and ordered 300 000 copies instead of 150 000 (which was a much safer amount). Unfortunately for the company, retailers simply weren't interested in so many copies, and Hasbro then found itself with roughly 150 000 copies of Glover that one nobody wanted. That was more or less 500 000$ worth of unsold stock, which was a pretty bad news for Hasbro (which wasn't in the best of financial shape at the time).
In other words, Glover 2 got cancelled because of a mere discount on cartridge production.
Source: Low-Level Soul