Genei Ibun Roku #FE: latest batch of screenshots, producer comments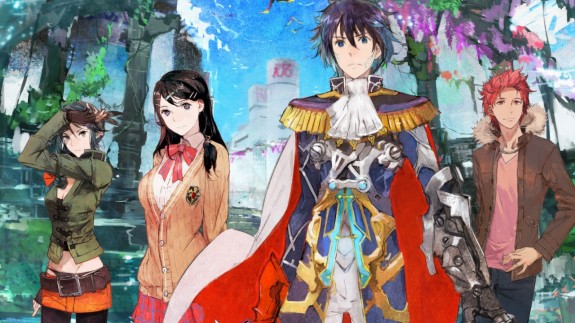 Genei Ibun Roku #FE comes out in less than two weeks, and it looks like Japanese journalists recently got the opportunity to try out the game. Indeed, several outlets posted their impressions about the game just a few minutes ago. And as usual, what's interesting for us is not so much the impressions themselves, but the screenshots that come with them: you can skip ahead if you're only interested in those!
Before that, here's some comments from Hitoshi Yamagami (Producer, Nintendo), who reveals that technically, Genei Ibun Roku #FE's development started 5 years ago (though obviously, the game was but a concept back then). When Kaori Ando (Nintendo, Director) first came to talk about his idea, Genei Ibun Roku #FE was supposed to be a Fantasy Strategy RPG.
But obviously, the game changed a lot throughout its developent. Even right now, fans are probably wondering where are the Shin Megami Tensei and/or Fire Emblem parts in the game. The various changes were brought by the ideas and desires of the development staff:
Shinjiro Takada (Producer, Atlus) wanted a RPG with "modern drama" elements
Mitsuru Hirata (Chief Director, Atlus) wanted those "modern drama" elements to be representative of the entertainement industry
Kaori Ando (Director, Nintendo) wanted those "entertainment industry" elements to be representative of the music industry. He also wanted to involve people who are not used to making game music (which is why avex was contacted).
All those ideas and shifts lead us to Genei Ibun Roku #FE: a RPG set in the music entertainment business. In the game, the characters are trying to protect things and people important to them, but also seize their own future. Yamagami is aware that plenty of people were surprised when they first saw the game.
Finally, here's the latest batch of screenshots for Genei Ibun Roku #FE:
Genei Ibun Roku #FE (Wii U) comes out on December 26th in Japan, and next year in Europe and North America.
Source: Nintendo / 4Gamer.net / Famitsu
Via: PersonaCentral