Fire Emblem Heroes: Event Calendar for March and April 2018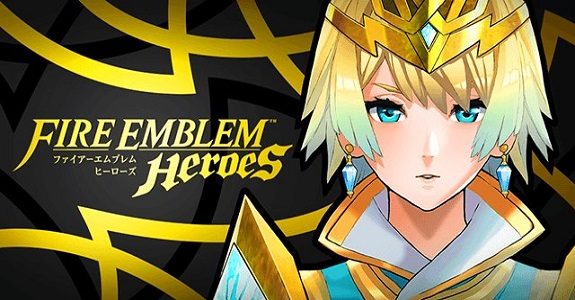 On Saturday, the last of the content updates from the latest Event Calendar for Fire Emblem Heroes went live, which meant that a new one would be revealed soon. And indeed, a brand new Event Calendar popped up today, and covers both March and April. There's a lot of content updates and events planned, as you can see for yourself below!
A quick reminder: this is just a global overview of the various events and content updates for Fire Emblem Heroes. For the most recent news about the game, make sure to check out the usual Events and Content Updates page!
Special Maps
Bound Hero Battle: Chrom & Lissa (March 18th to March 25th)
Bound Hero Battle Revival: Ninian and Hawkeye (March 25th to April 1st)
Bound Hero Battle Revival: Minerva and Maria (April 1st to April 10th)
Bound Hero Battle: Tiki & Nowi (April 10th to April 17th)
Summoning Focus
Summoning Focus: Tempest Trials (March 12th to March 28th)
Summoning Focus: Countering Skills (March 14th to March 21st)
Summoning Focus: Bound Hero Battle (March 18th to March 25th)
Summoning Focus: Weapons to Refine (March 21st to March 28th)
Special Heroes Summoning Event (March 22nd to April 23rd)
Summoning Focus: Heroes with Miracle (March 28th to April 7th)
Legendary Hero Summoning Event (March 29th to April 3rd)
Summoning Focus: 4 ★ and 5 ★ Heroes (April 3rd to April 17th)
Summoning Focus: Cooldown Bonuses (April 7th to April 22nd)
Summoning Focus: Bound Hero Battle (April 10th to April 17th)
New Heroes Summoning Event (April 11th to April 24th)
Events
Tempest Trials: Invisible Ties (March 15th to March 29th)
Illusory Dungeon (March 23rd to April 6th)
Voting Gauntlet (April 4th to April 10th)
Log-in Bonus
Tempest Trials Log-in Bonus (March 15th to March 29th)
Special Heroes Log-in Bonus (March 22nd to April 6th)
Voting Gauntlet Log-in Bonus (March 31st to April 14th)
New Heroes Celebration Log-in Bonus (April 11th to April 24th)
Quests
Weapon Workout Quests (March 20th to April 3rd)
Earth Blessing Quests (March 27th to April 10th)
Quests for Chain Challenge and Squad Assault (April 6th to April 20th)
Source: Fire Emblem Heroes official website