Fire Emblem Heroes: more details about Ver. 1.8.0 (Sacred Seal Forge, Quests features)
Today, the latest update for Fire Emblem Heroes was released, and it brings the game to Ver. 1.8.0. You can find the official patch notes on this page, but as usual, here's a separate post with additional details about that update and its new features!
First, we have a feature that players who want more Sacred Seals will love: the Sacred Seal Forge. As you can imagine, it allows you to create new Sacred Seals, but also to enhance existing Sacred Seals. If you don't see the Forge anywhere even after updating, that's because you first need to clear the "Awakening Ancient Power" intermission map, which appears after clearing Chapter 13 (Diabolical Bloodline) in the Main Story mode.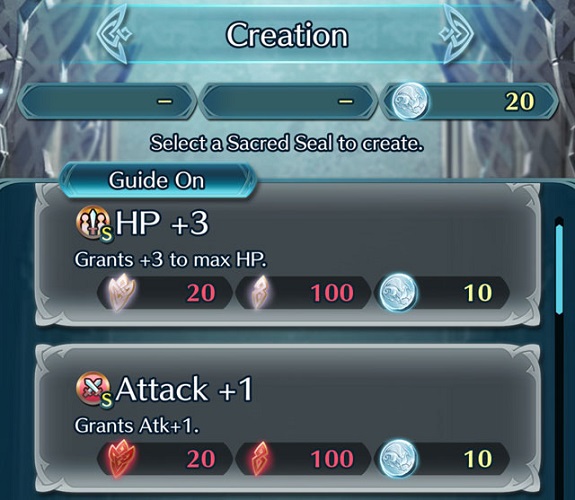 Now, you're probably wondering: "Ok, what do I need to forge Sacred Seals?". Well, there's three things:
Sacred Coins
Badges
Great Badges
Starting with this version, you can earn Sacred Coins via Quests and Tempest Trials, not just the Arena Assault Mode. The Badges and Great Badges are still available exclusively at the Training Tower, but you now get more of them.
The Sacred Seal Forge can be accessed from the Sacred Coin icon on the Home menu, or from Advanced Growth (in the Allies menu). The developers specify that they will continue to add new Sacred Seals and enhancements to the game. One last thing: the "no more than one of each Sacred Seal" rule is still there, and this Forge doesn't allow you to create a Sacred Seal you already own.
Ver. 1.8.0 of Fire Emblem Heroes also comes with various QoL features. For example, before going into battle, you can now quickly move from the confirmation screen to the Edit Team screen. That way, if you want to make some last minute changes to your team, you can do so in just a single tap. You will be returned to the confirmation screen once you're done with editing your team, all ready to head to battle!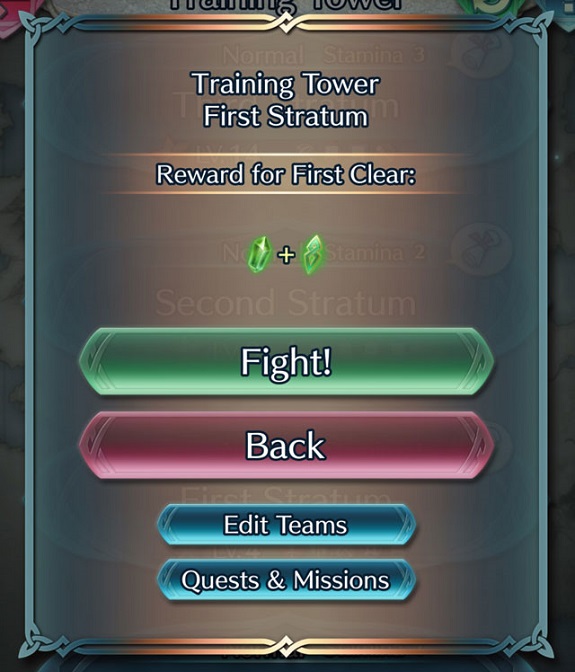 There's also three QoL features made specifically for quests:
you can now move to the appropriate map directly from the quest list. That way, you no longer have to search for it manually!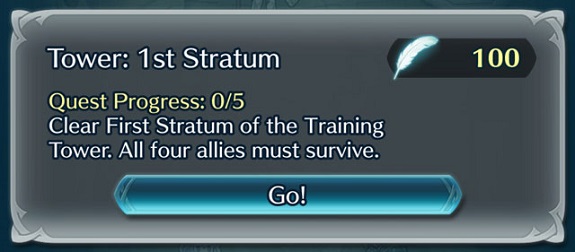 Symbols have been added to mark maps that have quests to complete (though they will always be marked on the easiest difficulty when available in several difficulties)

Quest information can now be checked before deployment.
But that's not all: the developers have also added an Auto-Battle button, at the bottom of the battle screen (in the menu). You can activate it by going to the Settings screen. A quick note for Arena Assault players: if you choose to have the Auto-Battle button, the weapon triangle icon will no longer be displayed (most likely due to a lack of space in the menu).

Finally, here's various minor features/enhancements that come with Ver. 1.8.0:
On a character's profile screen, when the new Support Rank icon is tapped, you can see which ally is their current support partner and read a description of the support's effects.
In the Voting Gauntlet menu, the members of your team outside the leftmost place will be darkened, making it easier to identify which character is the team's leader.
After using Accept All in the Quests & Missions list or Present List, you will see a list of all items being accepted.
Other small bug fixes.
Don't forget: you can find more details about all the latest events and content updates for Fire Emblem Heroes in this post! The list of characters (+ current Summoning Focuses and events that allow you to get characters) can be found on this page!
Source: Fire Emblem Heroes