[Europe/North America] Typoman: Nintendo eShop Trailer and screens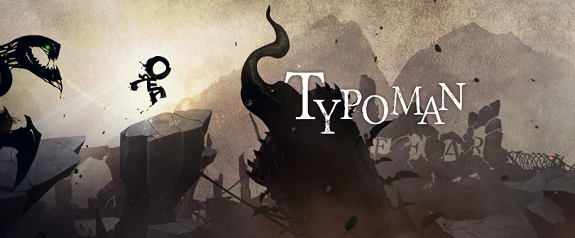 Typoman is a unique puzzle game in which you get to play with words… literally! It's part of the Nintendo eShop line-up for the Wii U in Europe and North America, this week. Here's some details about it:
Players: 1
Genre: Puzzle
Languages: English
Controllers: Wii U GamePad:
Price: €13.99/£9.99/$13.99 (€11.49/£8.49/$11.49 if you downloaded Nindies@Home Preview. Offers lasts until December 19th)
Here's the Nintendo eShop Trailer for Typoman on Wii U:
Head after the break for a second trailer!
Finally, here's some screenshots for the game:
Source: Nintendo