Don't Starve: release date and launch offer
This week, Klei Entertainement finally revealed the release date for the Wii U version of its rather stylish (and brutal) survival game: Don't Starve – Giant Edition. The game will come out on:
– May 28th in North America (where it will cost 14.99$):
– June 4th in Europe (where it will most likely cost 14.99€, though the exact price has yet to be announced).
There will also be a rather neat offer at launch: if you buy the game before June 28th, you'll get a second copy of the game, that you can gift to a friend. In other words, you get two copies of Don't Starve: Giant Edition for the price of one.
Don't Starve: Giant Edition on Wii U will not only include the "Reign of Giants" expansion pack, but there will also be some Wii U exclusive features. For example, the GamePad is used for both item management, but also for the very handy map (a feature that was actually the most downloaded mod for the game on PC!). For more details about the game, you can click here!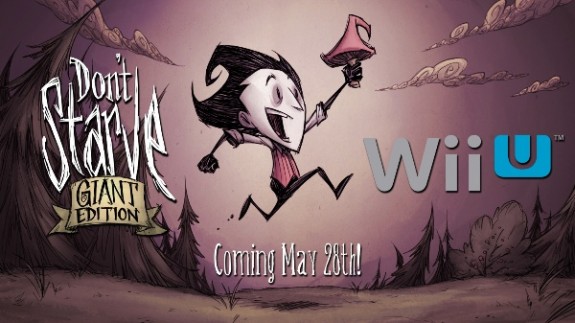 Source: Klei Entertainement
Via: NintendoLife