Devil's Third to be published by another publisher in North America?
Update
Yesterday, Nintendo of America sent a message about Devil's Third in North America on Twitter. Unfortunately, it doesn't tell us anything other than an announcement will be made in the near future:
We know you are eager to hear more about Devil's Third. We are excited to bring the game to Wii U and will have more to share soon.

— Nintendo of America (@NintendoAmerica) July 11, 2015
***
A few weeks ago, Nintendo made a surprise announcement regarding Devil's Third (an action game by Tomonobu Itagaki, creator of the Dead or Alive and  -modern- Ninja Gaiden series): the game will come out on August 4th in Japan, but it will only be sold via Amazon.co.jp at retail.
On the same day, Nintendo of Europe announced that the game would come out on August 28th in Europe. It doesn't look like the game will be sold at only one retailer (unlike Japan), but there's a catch: the game will not have a Multi-5 localisation, only English (voices and text) and French (text-only) will be available in-game.
Meanwhile, Nintendo of America has been completely silent about the game, which wasn't shown at E3 2015 (it wasn't even mentionned on the special E3 website). And according to Unseen64, the company might very well have dropped plans for North American release:
According to Siliconera, that piece of news is indeed true, and not a baseless rumour. However, it looks like North American players have nothing to worry about, as Devil's Third was apparently picked up by a publisher "Siliconera readers are quite familiar with".
While this is just speculation on our part, it's quite possible that publisher is XSEED, for several reasons:
– it's a publisher Siliconera readers are quite familiar with, as the website mainly focuses on Japanese games and XSEED is well-known for their localisations of such games;
– it was XSEED who picked up The Last Story and Pandora's Tower in North America, instead of Nintendo.
Of course, nothing is guaranteeed just yet, and it's much better to wait until we get an official statement from either Nintendo or that mysterious publisher before drawing any conclusions.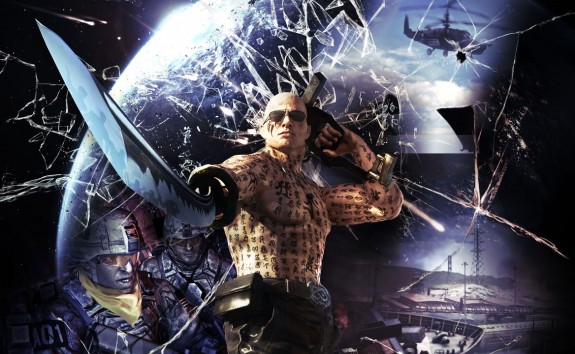 Devil's Third (Wii U) will come out on August 4th in Japan, August 28th in Europe and later this year in North America.
Source: Siliconera