Daily Briefs (May 25) – GameBoy: a Hardware Autopsy / retro freak / Nintendo facts
Today's Daily Briefs:
GameBoy
retro freak
Super Mario colouring pages
Star Fox / Nintendo facts
Battle of Elemental REBOOST
GameBoy
Remember Part 1 of the "GameBoy, a hardware autopsy"? If yes, there's some good news for you: Part 2 is now available!
retro freak
retro freak is a retro console that can play the actual cartridges of many consoles (though some of them do require additional accessories). Today, Cybergadget announced that an adapter would be released in July in Japan, and would let users play NES cartridges. It will cost 2 000 Yen (+ taxes).
For those who were too young to have known the NES, you should know Nintendo's console was region-locked. But unlike the Wii U or 3DS, it was a "physical" lock: you simply could not use NES cartridges (Europe / North America) on a Famicom (Japanese name of the NES), as they wouldn't fit. With this adapter, retro freak users will be able to play the western version of games (or western exclusive titles) on their console.
Here's some pictures of the adapter:
Source: Cybergadget
Super Mario colouring pages
Looking for some colouring pages for your kids? Why not some based on Super Mario characters? Nintendo upload some templates to print: just give them to your kids along with some colour pencils, and you're all set!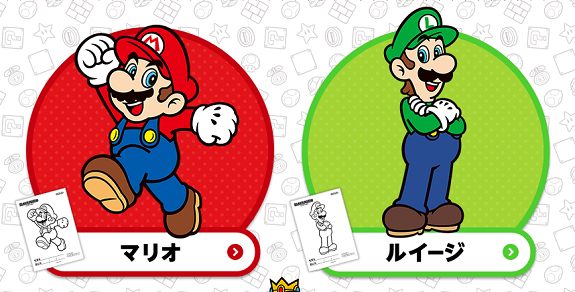 Head after the break for the rest of this post!
Star Fox / Nintendo facts
During a recent livestream, Dylan Cuthbert shared some interesting facts about Star Fox and Nintendo in general, debunking some myths (such as the one stating that Star Fox's legs were amputated) GameXplain compiled them in the video below, which is highly recommend to everyone interested in juicy behind-the-scene details!
Battle of Elemental REBOOST
Here's the latest two character trailers for Battle of Elemental REBOOST (Nintendo 3DS), which is coming next month in Japan, on the Nintendo eShop: