Daily Briefs (Jan. 15) – Kimishima about Nintendo in 2016, Timespinner Kickstarter update
Tatsumi Kimishima
In an interview with the Mainichi Shimbun, Tatsumi Kimishima talked about his plans for 2016. Unfortunately, there isn't anything really new in there (just a confirmation of previously revealed details, for the most part). He once again confirmed that details about the NX platform would be revealed in 2016. Does that mean that we will only get details, and nothing more, this year? We will have to wait before finding out.
He also explained that expansion to smartphones, theme parks, movies, TV animes, etc. was progresing well, but didn't say when we would finally see something concrete. For him, it's crucial that Nintendo experiment with new business models.
As for smartphones, he confirmed that the first app (Miitomo) would be released in March. After that, there will be apps with famous Nintendo characters in 2016.
His main goal for the company, as far as money is concerned, is to bring profits to 100 billion Yen (around $855 million) in several years.
Via: Serkan Toto
Super Mario Maker Bookmark web portal
Launched last month, the Super Mario Maker Bookmark web portal was recently updated. A very neat and handy feature was added: you can now select the difficulty for the courses on the Recommended page. You should now be able to find levels that suits your playstyle even more easily. Thanks Robin for the heads up!
Timespinner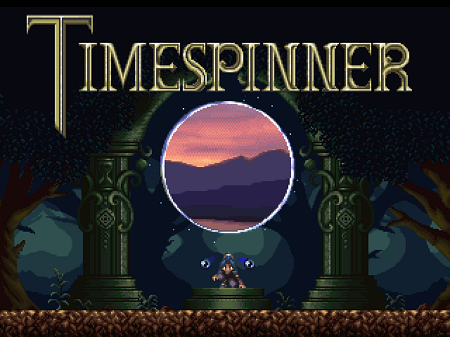 Timespinner is a 2D Metroidvania, coming to the Nintendo 3DS. It was successfully funded on Kickstarter a while ago, and a progress update was posted on the Kickstarter page yesterday. The creator reveal that content creation for the game is almost complete, which means that they will soon have a playable build of the game, from the beginning to the end.
Of course, there's still a lot to do (including polishing), and progress is actually slower than expected. The next Alpha build should be ready sometime in Spring according to the creator.
Here's some pictures of environments, and an artwork of the main character and her mother:
Click here for the full Kickstarter update!
Head after the break for the rest of this post!
Gakuyuu Unmei Kyoudoutai ~Friends in the same RPG~
Here's the latest trailer for Gakuyuu Unmei Kyoudoutai ~Friends in the same RPG~, coming out on January 20th in Japan.
https://www.youtube.com/watch?v=410DqbklVhY
Mario & Luigi: Paper Jam Bros.
Mario & Luigi: Paper Jam Bros. comes in exacly one week in North America. Akira Ootani posted another message on Miiverse, explaining how amiibo are used in the game. There's nothing really new in there, but if you want a little refresher, click here!
ESPN
Do you like eSports? Are you a fan of Smash Bros., and especially the competitive scene? If yes, you'll be pleased to hear that ESPN has added several Super Smash Bros. tournaments to its eSports calendar! They also posted a rather long article about the genesis of the competitive Super Smash Bros. scene: click here to check it out!