Dai Gyakuten Saiban: details about Episode 4 and new characters this week, in Famitsu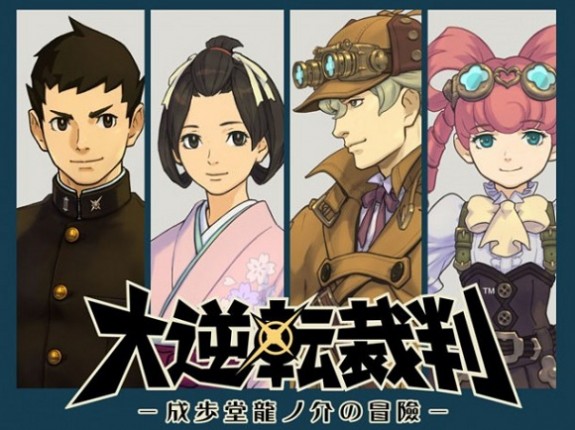 With the release drawing nearer and nearer (July 9th), Dai Gyakuten Saiban: Naruhodou Ryuunosuke no Bouken has been featured in Famitsu magazine more and more frequently in the past few weeks. And on Thursday (Wednesday in Europe / North America), we will get new information about the game, and more precisely Episode 4.
This 4th episode is called "The Adventure of the Night of the Fog and I", which is actually a reference to "I Am A Cat" (Wagahai wa Neko de aru), a novel written by Natsume Soseki (one of the most famous writers in Japan, who was sent to Great Britain in order to study). In fact, the cat (one of the two "characters" revealed in this issue) is also called "Wagahai", which is certainly not a coincidence.
Here's the preview from Famitsu magazine:
We should be getting more details and some scans on Wednesday afternoon/evening at the latest!
Dai Gyakuten Saiban: Naruhodou Ryuunosuke no Bouken (3DS) comes out on July 9th in Japan.
Source: Famitsu
Thanks Court-Records for the details about Natume Soseki!