Chromophore (Two Brothers): Unity remake "chugging along", content changes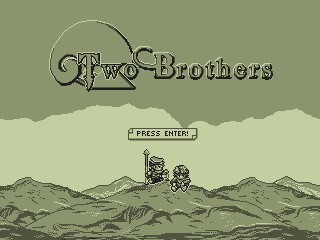 AckkStudios are currently working on YIIK (a post-modern RPG coming soon to Wii U), but they're also known for Two Brothers (now known as Chromophore). The game already came out on PC, where it didn't receive a very positive reception (mainly due to bugs). After that, they decided to remake the game in Unity, for the Linux, Mac, and Wii U versions.
Yesterday, the developers posted an update on Kickstarter, to give fans some news about their progress. First, they explained that the Unity port was "chugging along", but since they lost half the team, progress has been slowed down considerably (the team is now made of only three people). What's more, they've had to learn a new program and work flow, but also take into account the glaring flaws in the game.
And even worse: some of the team members who left requested that their content be removed altogether from the game, so the developers have had no choice but to make drastic changes to content (more precisely: all the side quests, the bird dungeon, one of the town designs, and some NPC dialogue).
Right now, AckkStudios are not currently working full time on Chromophore: instead, they're focusing on YIIK. The reason for that is pretty simple: they have bills to pay, and they can't rely on a broken game (the original version of Two Brothers) for that.
Source: Kickstarter