Bit Boy!! Arcade / Elliot Quest: updates available
Update 2
The Bit Boy!! Arcade update is now available in North America, as announced yesterday by the developers on Miiverse.
Update
The Elliot Quest update is now available in Europe!
Bit Boy!! Arcade – Ver. 1.1
Last week, BplusGames released a Software update for Bit Boy!! Arcade (on the Nintendo 3DS eShop), in Europe.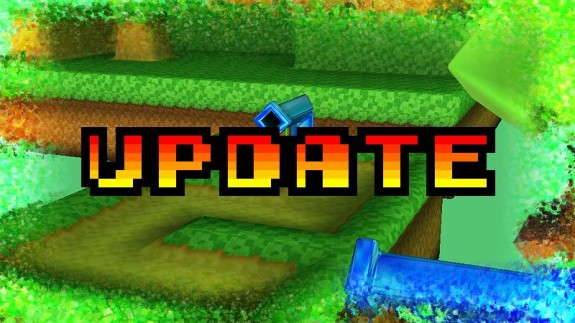 Here's the complete list of changes, fixes and additions:
– New Title Screen.
– Completely new Bonus Level: Round Hill, which offers 3 phases to play and comes with a brand new music track.
– New Cinema Construct for watching all the sequences again.
– Improved Camera Control: Look around using the Circle Pad or C Stick*, Hold L- or R-Button to zoom.
– New intuitive Head-tracking-Camera activated by ZL/ZR: Look around the corner by moving your head.*
– 60 frames/second support on main screen and in the Construct level hub.*
– New ShadowMan design and animation for a better visibility.
– Get an 1UP extra life by reaching a score of 400.000 in a phase.
– The EASY MODE can now be activated at any time without having to lose 2 lives in a phase.
– After you have beaten the boss you can now enter any single Rainbow Run or Boss phase.
– New info screen during sequences recommends use of headphones and informs about how to skip the sequence.

* only on the New Nintendo 3DS (XL)
Bernd+ from BplusGames also gave some additional details about the new Bonus Level: Round Hill. In this one, you need to revive all the Pixel Flies in order to reach the portal. However, you need to unlock the Item Blocks first.
To download this update, you have two options:
– select BitBoy!! Arcade from the Nintendo 3DS Home Menu, while being connected to the internet. You should get a prompt, asking you whether you want to download the update;
– go to the Nintendo eShop > Other / Settings, and check for updates.
Source: Miiverse
Elliot Quest – Ver. 1.2.2
Last week, Elliot Quest also got another Software update. What's new in this version 1.2.2? Nothing, but several bugs reported by the community have been fixed. One of them involves the coloured switches, and another the graveyard (players could get stuck there after beating the Phantom boss).
To download this update, you have two options:
– do nothing and let the console do its thing if you've activated the automatic downloads;
– select the game from the Home Menu (not the Quick Start menu!).
To check that you have the latest version, simply launch the game. You should see this: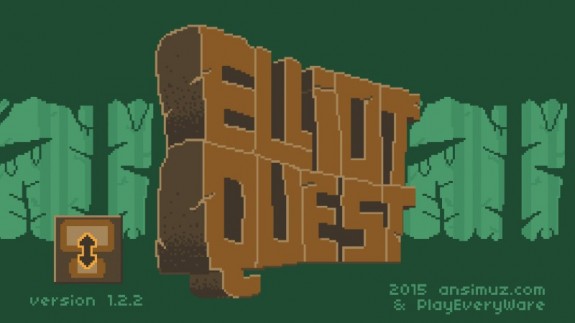 Source: Miiverse