7th Dragon III coming out this Summer in North America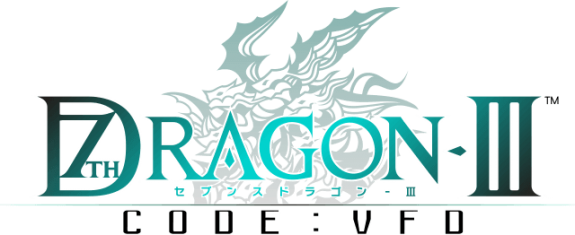 A few minutes ago, SEGA announced that 7th Dragon III code:VFD would get an English localisation. The game came out in October last year, in Japan, and will be released this Summer in the Americas (where it will cost $39.99/CA$54.99), at retail and on the Nintendo eShop. It will be the very first 7th Dragon game to be localised, but players have nothing to worry about: you don't really need to play the other games in order to enjoy this one.
Without further ado, here's the trailer for the game:
In the press release, SEGA gives some details about the game. You control a party of characters that has one (crucial) task: save Humanity from the evil dragons who descended on Earth in 2100. Just like in the Etrian Odyssey series, you can customise your characters at will (appearance and class).
As the protagonist, you team up with Nodens Entreprises, a company which is dedicated to stopping the dragon menace. They have found a way to save Humanity: travel through time to three different eras, and upset the balance of the dragons' power. This is pretty much the only way to defeat the True Dragons, and be able to deal with the most powerful of them all: the 7th Dragon VFD.
The three place you'll visit in the game are:
Atlantis: a mythical Kingdom
Eden: a futuristic capital
Tokyo: present day
In battle, your character will be accompanied by two squad members, and you can have up to 9 characters in your party. As mentioned above, you can fully customise them with:
eight distinct classes
40 voice options
96 appearance variations
Of course, defeating the dragons will not be an easy task: you will need to pick up the right squad for that. But this game isn't all about dungeons and dragons: you can also relax a little bit at the Nordens Entreprises HQ, where you can develop character skills (something crucial in pretty every RPG worth its salt!), take part in side quests, go on dates, and more.
What's more, you can also add floors to the Nordens Entreprises HQ, with support areas such as a library, skylounge, cat café, and evacuation wards. Talking of cats, you can rescue them while exploring the dungeons. Saving Humanity is important, but that should not make you forget your most important mission: saving cats!
Finally, here's some screenshots and the boxart for 7th Dragon III code:VFD:
7th Dragon III code:VFD (3DS) comes out this Summer in the Americas.
Source: SEGA PR / Official website