Xenoblade Chronicles 2: all the details, pictures from the official Twitter account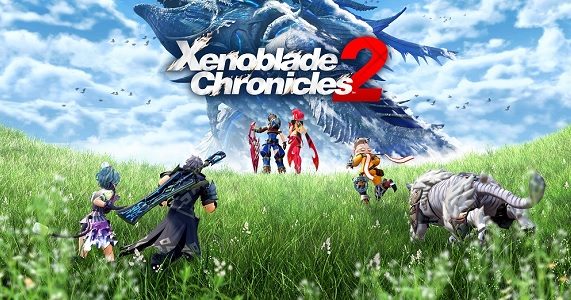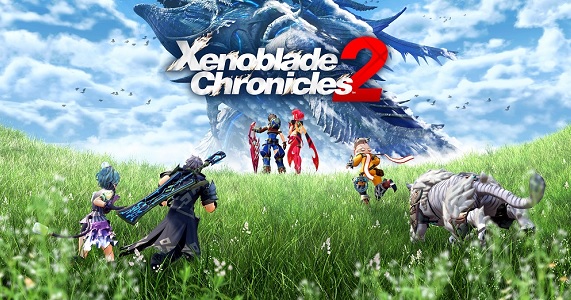 After Splatoon 2, ARMS, and even Super Mario Odyssey, it's Xenoblade Chronicles 2's turn to get regular updates via Twitter. And naturally, just like with the aforementionned games, we're going to gather all the details, pictures, GIFs, videos, etc. in a single post… yes, this one!
This post only contains the most recent details, pictures, etc., to avoid ending with too big a post. For previous periods, make sure to check out the links at the bottom of this post!
October 19th
Today, Monolith Soft. introduced two members of Tora, the secret organisation that is trying to capture Pyra, presumably in order to reach the Aegis. They are:
Shin (voiced by Takahiro Sakurai). A mysterious masked swordsman, who always appear calm and collected. That being said, he's ready to do anything to reach his goals, and he seems to be hiding some sort of secret…
Metsu (voiced by Yuichi Nakamura). He's a giant of a man, with a rough personality… quite the opposite of Shin! His skills are Driver are without pair.
October 18th
Today, Monolith Soft. shared a few screenshots showcasing a specific aspect of event scenes. Those take place in real time, so the time of day and the weather are reflected. In the screenshot below, you can see the same event scene during the day and during the night. The third screenshot seems to be a drawing of Nia… presumably what she's reacting to during the event scene.
By the way, Nia's line reads like this: "Wait, what is this?! Is that supposed to be… me?"
October 17th
Today, Monolith Soft. introduced another Rare Blade: Raiko. She was designed by Asato Mizu (author of the Denkigai no Honya-san manga, and she's voiced by Himika Akenaya. Since her name is pretty close to one of the words used for "lightning" in Japanese (雷光, Raikou), it's no wonder her element happens to be lightning… though her design already made that pretty obvious!
Also, here's the English version of previously-released screenshot:
October 16th
Today, Monolith Soft. shared some details and screenshots for Dromarch, Nia's Blade. When you're exploring the world as Nia (you can choose which character you're controlling, just like in the previous two Xenoblade Chronicles games), you can actually hop on Dromarch and have him carry you around on his back. Unfortunately, it doesn't look like you cannot do the same with any of the other characters… sorry Rex, you will have to run!
October 13th
Today, Monolith Soft. introduced another Rare Blade, called Uka (designed by Nakaba Higurashi. Voiced by M・A・O). She has what seems to be two dragon-like foxes on her back.
Xenoblade Chronicles 2 (Switch) comes out on December 1st, worldwide.
Source: official Twitter account