Quest of Dungeons headed to the Nintendo Switch, gets new Arena Mode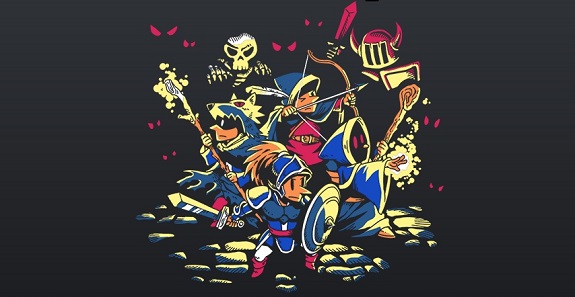 Earlier today, Flyhigh Works announced that Upfall Studios' Quest of Dungeons was coming to the Nintendo Switch on August 10th in Japan… yes, that's next week! So far, Flyhigh Works have been among the strongest supporters of the Nintendo eShop of the Nintendo Switch, and it's great to see they haven't slowed down with their releases!
Here's the trailer they revealed earlier today:
Looking forward to play Quest of Dungeons on your Nintendo Switch? Unfortunately, you will have to wait a little bit, as the game still hasn't cleared lotcheck in Europe and North America. Hopefully, we will get a release date pretty soon! Upfall Studios (the developers) are handling the European and North American release themselves, while Flyhigh Works are only taking care of the Japanese one.
One thing is already known, though: the game will cost $8.99 / 8.99€, much like the Wii U and Nintendo 3DS versions.
Now, you might be wondering what has changed in this Nintendo Switch version, and the answer is… all this:
new logo
new title screen animation
a new Mansion (wity new themes and sprites.)
new Feats system to track Achievements
several optimizations/tweaks/changes
and more
There's also a new mode called Arena Mode: you're stuck in a room, with enemies spawning at regular intervals. Your goal? Survive as long as you can!
Quest of Dungeons (Switch – eShop) comes out on August 10th in Japan, and later this year in Europe and North America. The Upcoming Releases page has been updated! Oh, and don't worry: Upfall Studios are indeed working on a brand new game, too!
Source: Upfall Studios