Story of Seasons: Trio of Towns coming to North America in 2017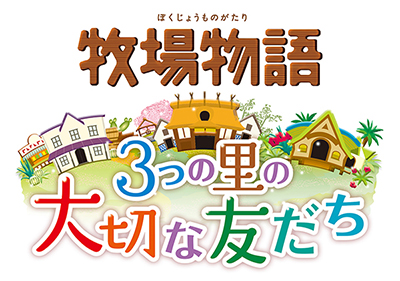 Earlier today, we published a post with some additional details, screenshots, and scans for Bokujou Monogatari 3tsu no Sato no Taisetsuna Tomodachi. The latest entry in the Story of Seasons series will be released on June 23rd in Japan, which means that Japanese fans only have a couple of weeks left to wait.
For North American fans, the wait is going to be significantly longer, but at least, they know that the game is headed their way! Today, XSEED announced that it would be released as "Story of Seasons: Trio of Towns" in North America, in 2017. Unfortunately, XSEED didn't give a more narrow release window, but we can assume it will be sometime in February or March if Story of Seasons is anything to go by.
Naturally, this announcement applies only to North America, and we don't known if/when Story of Seasons: Trio of Towns will be released in Europe. We don't know if Nintendo of Europe will once again be involved in the European release (like they were with Story of Seasons, last year). At the very least, fans can count on Marvelous Europe to release the game in Europe, though that release might end up being digital-only if that's the case.
As you can imagine, we will have to wait a (long) while before getting an announcement for Europe.
Story of Seasons: Trio of Towns (3DS) will be released in 2017 in North America. It has been added to our Upcoming Releases page!
Source: XSEED