Pokémon Rumble World getting a retail release in Japan this November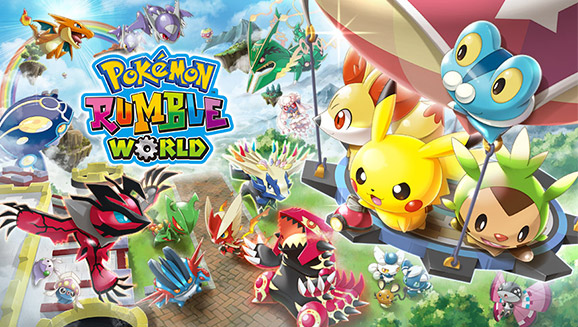 Pokémon Rumble World is the latest entry in the Pokémon Rumble series, and it came out back in April on Nintendo 3DS. Unlike the previous one, it's a Free-2-Play game with the usual microtransactions. But if you're not too fond of those, you'll be glad to learn that the game will get a retail release in November… in Japan.
If you buy Pokémon Rumble World at retail, you will basically get the same game (gameplay-wise), but with some significant differences. The most obvious one is the total lack of microtransactions, which have been removed. In the free download version, you can buy up to 3 000 PokéDiamonds, but in the retail version, you will get them all automatically right after completing the tutorial.
You also get the PokéDiamond Digger machine right away, and it allows you to get up to 40 PokéDiamonds a day. But that's not all: the VIP cards will also be available in the shop right after completing the tutorial. For example, you can buy the Balloon VIP card in order to be able to use any hot air balloon with only 1 PokéDiamond. Finally, the save data files are separate: you will not be able to transfer one from the free version to the retail version, and vice-versa.
Here's the boxart for Pokémon Rumble World, as well as some screenshots:
Pokémon Rumble World (3DS) comes out November 19th in Japan. Unfortunately, we don't know if this retail version will also be released in Europe and/or North America.
Source: 4Gamer.net