Pokémon news (Feb. 26): Pokémon VC screenshots / Giant Snorlax plushie
Today's Pokémon news:
Pokémon Direct reminder
Pokémon VC
Snorlax plushie
Pokkén Tournament
Niantic
Pokémon Direct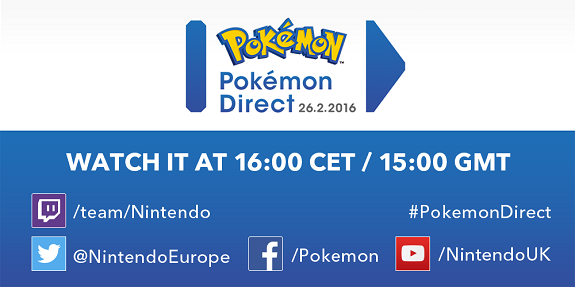 Don't forget: today, there will be a Pokémon Direct presentation. Click here for the time, link, and livestreams for all main regions!
Pokémon VC
Here's some more screenshots for Pokémon Red / Green / Blue / Yellow, coming out on the Nintendo 3DS Virtual Console in just a few hours!
Source: Nintendo
Snorlax plushie
In the past 20 years, there has been hundred of Pokémon plushies, but nothing like the one revealed today. It's a massive 1.5m high (12kg!) plushie of Snorlax, by far one of the laziest Pokémon. It's so big, you can actually lie down on it! It costs 52 000 Yen (~419€ / £331 / $462), which includes taxes and shipping fees.
Here's some pictures:
Source: Inside-Games
Pokkén Tournament
On March 18th, some Pokkén Tournament figure will be released in Japan, and will cost 620 Yen each. Here's some pictures:
Source: The Pokémon Company
Niantic
Niantic are the developers of Pokémon GO, and back in October, they raised $30m in fundings from Google, The Pokémon Company, and Nintendo. Yesterday, it was announced that the company had raised $5m in an expanded seed funding round, from Alsop Louie, David Jones (You and Mr Jones), Fuji Television, Lucas Nealan, and Cyan and Scott Banister.
Here's what John Hanke (Chief Excutive of Niantic) had to say about that:
"We carved out $5 million from our Series A round to let others come in. It is prudent to raise a little extra money and bring in strategic people."

"Pokémon Go is looking good. We'll share more details with the world soon. There certainly are a lot of fans."
Source: VentureBeat