Nintendo 3DS Themes of the Week – Week 49 2017 (Europe, Japan, North America)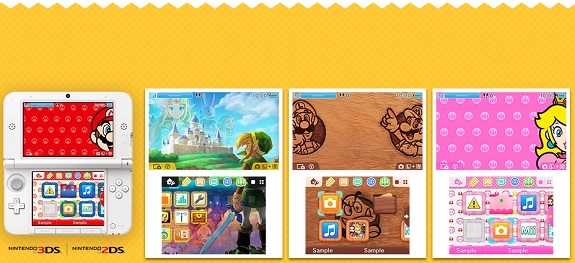 In this post, you will find the list of all the Nintendo 3DS Themes releasing during Week 49, 2017 in Europe, Japan, and North America!
Europe (December 8th)
To be added on December 7th. If past that date, then nothing was released this week in Europe.
Japan (December 6th)
Update: added The Legend of Zelda: Breath of the Wild theme, released today alongside the Champions' Ballad DLC.
***
This week, only one new Nintendo 3DS Theme was released in Japan, and it's another one for Pokémon. It's most likely going to be released in Europe and North America soon.
Here's the "line-up" for the Nintendo 3DS Theme Shop this week in Japan:
Pokémon: Fuyu no Kakurenbo (The Pokémon Company): 200 Yen
Zelda no Densetsu: Breath of the Wild – Yonnin no Eiketsu-tachi (Nintendo): 200 Yen
Here's the preview videos and screenshots for those two Nintendo 3DS Themes:
Source: Nintendo
North America (December 7th)
This week, only one new Nintendo 3DS Theme will be released in North America, and as expected, it's the one for Pokémon that was released earlier this week in Japan.
Here's the "line-up" for the Nintendo 3DS Theme Shop this week, in North America:
Pokémon: Winter Hide-and-Seek (Nintendo / The Pokémon Company): $1.99
And here's the preview screenshot and video for this Nintendo 3DS Theme:
Source: Nintendo eShop PR