Famitsu sales for September 2015 (Top 30 Retail + Digital)
In its latest issue, Famitsu is providing sales data for September 2015 (August 31st to October 4th to be more precise), which includes digital sales (from the Nintendo eShop, PSN, etc.).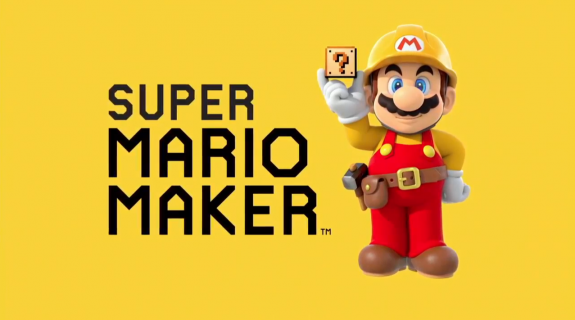 Super Mario Maker was the best-selling game on Nintendo platforms in September, with 344 204 units sold (including 33 018 via the Nintendo eShop). This is a pretty great debut for the game, which will prove pretty popular during the holiday period. Now it just remains to be seen how far it will go before it disappears from the weekly charts.
Pokémon Super Mystery Dungeon is #3, with 239 131 units sold (including 6 737 via the Nintendo eShop), which is a rather decent performance. However, shipments for the first week clearly showed that The Pokémon Company and Nintendo expected more out of this game.
Other games released in September include Monster Hunter Diary Poka-Poka Airou Village DX (which is #10 with a total of 92 425 units sold at retail + on the Nintendo eShop), but also Picross 3D (which is #19 with 33 339 units sold at retail + on the Nintendo eShop).
As for the games which came out earlier this year, such as Dragon Quest VIII: Journey of the Cursed King, Splatoon, or Animal Crossing: Happy Home Designer, they enjoyed strong sales during September, which isn't one of the best months of the year for video game sales (still significantly better than October!).
Finally, there's two Nintendo eShop-only titles in the chart, which both came out earlier this year (which shows just how well they have been selling):
Cube Creator 3D: 38 292 units sold, 119 404 units in total;
Tobidasu! Nyanko Taisensou: 19 684 units sold.
Famitsu's Top 30 for September 2015
Retail sales (Digital sales) / Total retail + digital
01. [PS4] Metal Gear Solid V: The Phantom Pain # <ADV> (Konami) {2015.09.02} (¥9.072) – 393.838 (56.076) / 449.914
02. [WIU] Super Mario Maker # <ACT> (Nintendo) {2015.09.10} (¥6.156) – 311.186 (33.018) / 344.204
03. [3DS] Pokemon Super Mystery Dungeon <RPG> (Pokemon Co.) {2015.09.17} (¥5.076) – 232.394 (6.737) / 239.131
04. [3DS] Dragon Quest VIII: Journey of the Cursed King <RPG> (Square Enix) {2015.08.27} (¥6.458) – 217.279 (6.174) / 223.453
05. [PS3] Metal Gear Solid V: The Phantom Pain # <ADV> (Konami) {2015.09.02} (¥9.072) – 215.633 (6.195) / 221.828
06. [3DS] Yo-Kai Watch Busters: Red Cat Team / White Dog Squad <ACT> (Level 5) {2015.07.11} (¥4.968) – 169.216 (4.672) / 173.888
07. [PSV] Tokyo Xanadu # <RPG> (Nihon Falcom) {2015.09.30} (¥6.998) – 93.288 (10.611) / 103.899
08. [3DS] Animal Crossing: Happy Home Designer # <ETC> (Nintendo) {2015.07.30} (¥4.320) – 90.253 (5.301) / 95.554
09. [WIU] Splatoon <ACT> (Nintendo) {2015.05.28} (¥6.156) – 82.456 (10.814) / 93.270
10. [3DS] Monster Hunter Diary: Poka Poka Airu Village DX <ETC> (Capcom) {2015.09.10} (¥4.309) – 87.510 (4.915) / 92.425
11. [PS3] Winning Eleven 2016 <SPT> (Konami) {2015.10.01} (¥7.128) – 57.048 (2.793) / 59.841
12. [PS4] Winning Eleven 2016 <SPT> (Konami) {2015.10.01} (¥8.208) – 39.549 (5.661) / 45.210
13. [PSV] Minecraft: PlayStation Vita Edition <ADV> (Sony Computer Entertainment) {2015.03.19} (¥2.592) – 37.898 (6.056) / 43.954
14. [PS4] Yoru no Nai Kuni # <RPG> (Koei Tecmo) {2015.10.01} (¥7.344) – 35.483 (4.858) / 40.341
15. [PSV] Yoru no Nai Kuni # <RPG> (Koei Tecmo) {2015.10.01} (¥6.264) – 36.530 (2.840) / 39.370
16. [3DS] Cube Creator 3D (Ark System Works) {2015.7.15} (¥800) – 0 (38.392) / 38.392
17. [PSV] Utawarerumono: Itsuwari no Kamen # <SLG> (Aqua Plus) {2015.09.24} (¥7.344) – 30.962 (4.104) / 35.066
18. [PSV] World Trigger: Borderless Mission <ACT> (Bandai Namco Games) {2015.09.17} (¥6.145) – 31.432 (2.975) / 34.407
19. [3DS] Picross 3D 2 <PZL> (Nintendo) {2015.10.01} (¥3.240) – 30.044 (3.295) / 33.339
20. [3DS] Rhythm Heaven: The Best+ <ACT> (Nintendo) {2015.06.11} (¥5.076) – 30.906 (1.517) / 32.423
21. [PSV] Genkai Tokki: Moero Crystal # <RPG> (Compile Heart) {2015.09.25} (¥7.344) – 25.976 (2.690) / 28.666
22. [PSV] Saki: Zenkoku-hen # <TBL> (Kaga Create) {2015.09.17} (¥7.538) – 18.465 (5.437) / 23.902
23. [PS3] Samurai Warriors 4: Empires # <ACT> (Koei Tecmo) {2015.09.17} (¥7.344) – 22.622 (1.150) / 23.772
24. [PS4] Utawarerumono: Itsuwari no Kamen # <SLG> (Aqua Plus) {2015.09.24} (¥7.344) – 20.623 (2.873) / 23.496
25. [WIU] Mario Kart 8 # <RCE> (Nintendo) {2014.05.29} (¥6.156) – 22.747 (664) / 23.411
26. [PSV] Resident Evil: Revelations 2 <ADV> (Capcom) {2015.09.17} (¥5.389) – 21.503 (1.730) / 23.233
27. [PSV] Samurai Warriors 4: Empires # <ACT> (Koei Tecmo) {2015.09.17} (¥6.264) – 18.673 (2.301) / 20.974
28. [3DS] Tobidasu! Nyanko Taisensou (Ponos) {2015.5.31} (¥777) – 0 (19.684) / 19.684
29. [PS4] Samurai Warriors 4: Empires # <ACT> (Koei Tecmo) {2015.09.17} (¥7.344) – 17.441 (2.014) / 19.455
30. [3DS] Famicom Remix Best Choice <ETC> (Nintendo) {2015.08.27} (¥3.996) – 16.029 (1.492) / 17.521
Amount of games per platform
3DS: 10
PSV: 9
PS4: 5
PS3: 3
Wii U: 3
Source: Famitsu
Via: NeoGAF