[Europe] Nintendo eShop releases of the week (May 21st)
This week, the European line-up for the Nintendo eShop is a clear example of quality over quantity. While there's only 4 titles, three of those are definitely worth playing: Swords & Soldiers II and Kirby's Epic Yarn on Wii U, as well as Paper Mario on the Wii U Virtual Console. What's more, there's some really interesting deals this week, with various Curve Digital game on sales until June 6th!
Bolded are games we recommend.
Wii U
– Swords & Soldiers II (Ronimo Games): 18.99€ / 16.99£
– Kirby's Epic Yarn (Wii) (Nintendo): 14.99€ / 13.49£ (19.99€ / 17.99£ starting May 29th)
– Baila Latino (O2Games): 29.90€ / 24.90£
Wii U Virtual Console
– Paper Mario (Nintendo, Nintendo 64): 9.99€ / 8.99£ [Optimised 50Hz version]
Demos
– Shiny The Firefly (Padone Games, Wii U)
– Adventure Bar Story (Circle Ent., 3DS)
Nintendo 3DS Themes
– Code Name: S.T.E.A.M. (Nintendo): 1.99€ / 1.79£
Wii U Sales
– Stealth Inc 2: A Game of Clones – 6.99€ / 6.49 £ / 7.00 CHF (until 04/06/2015 22:59 UTC.)
– Thomas Was Alone – 3.99€ /3.99£ / 4.99 CHF (until 04/06/2015 22:59 UTC.)
– Lone Survivor: The Director's Cut – 5.99€ / 4.99£ / 8.40 CHF (until 04/06/2015 22:59 UTC.)
– The Swapper – 7.49€ / 5.99£ / 8.99 CHF (until 04/06/2015 22:59 UTC).
– OlliOlli – 4.99€ / 3.99£ / 7.00 CHF (until 04/06/2015 22:59 UTC.)
– Master Reboot – 5.99€ / 4.99£ / 8.40CHF (until 18/06/2015 22:59 UTC).
– Shiny The Firefly – 6.99€ / 6.29£ / 9.80 CHF (until 20/06/2015 22:59 UTC.)
Nintendo 3DS Sales
– Conception II: Children of the Seven Stars – 14.99€ / 13.49£ / 21.00 CHF ( until 28.05.2015 22:59 UTC)
– 3D Game Collection – 4.99€ / 3.69£ / 4.99 CHF (until 04/06/2015 22:59 UTC.)
– Funfair Party Games – 4.99€ / 3.69£ / 4.99 CHF (until 04/06/2015 22:59 UTC.)
– Gardenscapes – 5.99€ / 4.49£ / 5.99 CHF (until 04/06/2015 22:59 UTC.)
– Jewel Match 3 – 4.99€ / 3.99 £ / 4.99 CHF (until 04/06/2015 22:59 UTC.)
– Safari Quest – 4.99€ / 3.99£ / 4.99 CHF (until 04/06/2015 22:59 UTC.)
– URBAN TRIAL FREESTYLE – 1.99€ / 1.69£ / 2.80 CHF (until 04/06/2015 22:59 UTC.)
– Zombie Panic in Wonderland DX – 4.99€ / 4.49£ / 6.99CHF (until 21/06/2015 22:59 UTC.)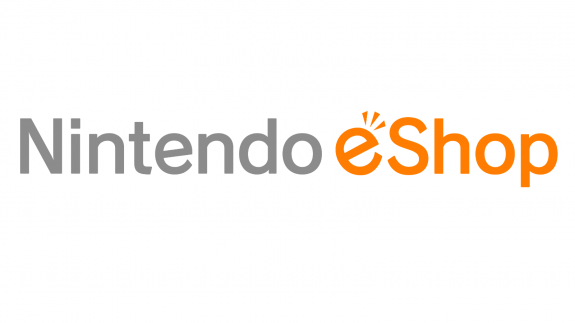 Source: Nintendo PR