[Brief] Shovel Knight – Plague of Shadow: how to update, 3DS version now smaller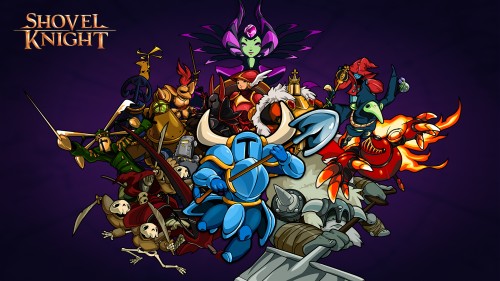 Shovel Knight: Plague of Shadow is a free DLC for Shovel Knight, which is available right now in Europe (it should be available at 9AM EDT / 12PM EDT in North America, if it isn't already!). Yesterday evening, Yacht Club Games posted a quick guide on how to update the game, which is actually pretty simple.
If you're on Wii U, you don't have anything special to do:
let the console do its thing if you have automatic downloads activated;
launch the game from the Home Menu if you don't have automatic downloads activated.
On Nintendo 3DS, it's a bit more "complicated", but still pretty easy. To update Shovel Knight, all you need to do is either:
select the game from the Home Menu, while being connected to the internet;
you can search for the update on the Nintendo eShop, or go to the Settings page of the Nintendo eShop.
But one thing you should not do is try to update from the main menu of Shovel Knight: the update is too big for that, and in fact, the in-game option to update the game has been removed in Ver. 2.0.
Talking about the Nintendo 3DS version, Yacht Club Games managed to make it even smaller, despite adding new content! It now requires only 715 blocks, instead of 1217 initally. It wouldn't be surprising if this was done for the retail version of the game, in order to get the cheapest cartridge available and save money (the game will be petty cheap at retail: only $19.99).
Finally, if you have to unlock Plague Knight without finishing Shovel Knight first, here's the code you need to use: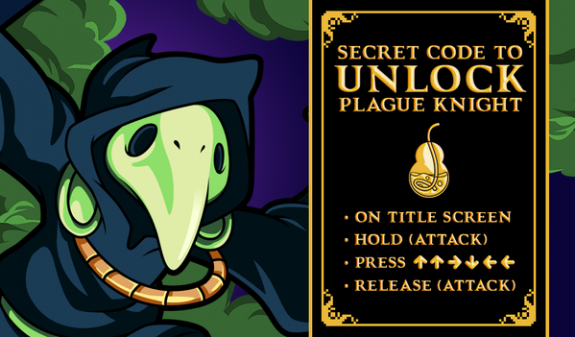 Source: Yacht Club Games