Nintendo DS: cartridge production stopped, repairs of original model to end
It looks like an era of the Nintendo handheld gaming History is about to end pretty soon. Yesterday evening, Video Games Plus (a pretty famous and reliable retailer) revealed that Nintendo had stopped the production of new Nintendo DS game cartridges. Apparently, this applies not just to Canada/North America, but also to the rest of the world.
In other words: what you can find in store right now is pretty much what is left of new Nintendo DS game cartridges. If you're a collector, you might want to go buy the games you want asap, because prices are bound to surge pretty soon.
Same thing if you're not a collector but still want specific games. You can always wait for the Virtual Console release of the titles you want, but it's most likely going to take a while for them to be added (not to mention that rights might prevent some games to be added to the the service, such as licenced games for example).
Unfortunately, Nintendo hasn't made an announcement regarding the end of production of new Nintendo DS game cartridges.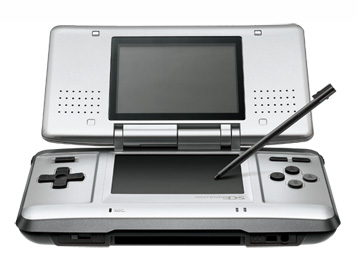 However, the company did announce that it would stop taking in original Nintendo DS consoles for repairs, in Japan. After April 30th, if your Nintendo DS has a problem and needs repairing, you will not be able to send it to Nintendo for repairs (even if, for some reason, it's still under warranty).
If your Japanese Nintendo DS needs repairing, you need to send it to Nintendo before April 30th (any console received after that date will not be repaired). Nintendo specifies that this only applies to the original Nintendo DS model (dubbed "DS Phat" by fans), not the Nintendo DS Lite, Nintendo DSi, or Nintendo DSi XL. Also, take note that Nintendo will stop taking in consoles for repairs before April 30th if they run out of parts before that.
The reason Nintendo is stopping repairs for the original Nintendo DS model is because the company cannot secure the necessary parts anymore. This isn't too surprising since the original Nintendo DS model launched back in December 2014 in Japan (so more than 11 years ago), and was actually discontinued pretty early.
This announcement only applies to Japan, but there's little reason to doubt Nintendo of Europe and America are going to stop taking repairs pretty soon. After all, the parts do come from Japan to begin with, so if there isn't any left there, there's nothing to ship to Europe and North America. However, the exact date NoE and NoA stop taking new consoles for repairing will most likely vary depending on how many spare parts they still have.
Source: Nintendo