Yo-kai Watch coming out on April 29th in Europe, screenshots and boxarts
Update: We just added the European boxart and some screenshots: you will find that below!
***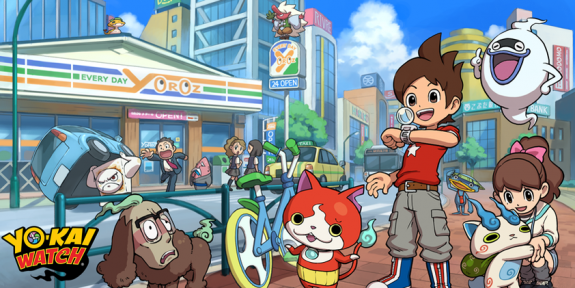 Yesterday, we learned that the Yo-kai Watch anime would debut on April 23rd in the United Kingdom, on Cartoon Network. We speculated that we would get an announcement for the Nintendo 3DS game within the next couple of days/weeks, but we certainly were not expecting one… the following day.
Today, Nintendo announced that Yo-kai Watch would be released on April 29th in Europe, almost 6 months after North America (where it was released on November 6th). Nintendo didn't give a release for Australia, and for a good reason… the game is already available down under since December 5th!
Here's the European boxart of the game, which is entirely different from the one used in Japan and North America (which is based on the Japanese boxart):
Finally, here's some screenshots for the game:
Yo-kai Watch (3DS) comes out on April 29th in Europe.