[Europe/North America] Nintendo eShop line-up (Week 12, 2018): Gekido / Opus: Rocket fo Whispers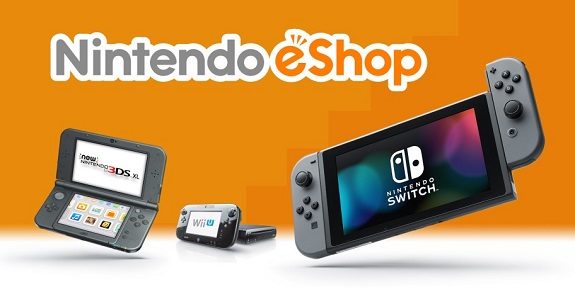 On this page, you will find the complete list of games releasing this week on the Nintendo eShop, in Europe and North America specifically. It's updated on a regular basis, up until the Nintendo eShop update on Thursday. Make sure to keep checking back!
The Nintendo eShop is updated at 2PM GMT / 3PM CET in Europe, and 9AM PDT / 12PM EDT in North America, with more specific dates for the following games:
Retail (1st party): Friday
Retail (3rd-party): Tuesday in North America, Friday in Europe (Thursday for some games)
Digital: Thursday in most cases. If different day, it will be specified in the list below.
***
Nintendo Switch
Nintendo 3DS
[

EU

/

NA

] Detective Pikachu (The Pokémon Company): 39.99€ / £34.99 [web eShop page: Europe / North America] (available for pre-purchase, out on March 23rd)
DLC
Pokkén Tournament DX (Nintendo, Nintendo Switch)
Battle Pack – Round 2 (included in the Battle Pack, not sold separately)
Check out this post for more details about the DLC!
Nintendo eShop Sales
As usual, you can find the complete list of games currently on sale on the Nintendo eShop on this page. It will be updated with the latest sales on Thursday/Friday!
Upcoming Releases
March 30th
[EU /

NA

] Shadow Bug (Muro Studios, Nintendo Switch): 8.99€ / $8.99 [requires 809MB]
April 27th
[NA] DragoDino (Plug In Digital): $9.99
TBD
Spellcaster's Assistant (Ultra Dolphin Revolution, Wii U)
Source: Nintendo eShop / Nintendo / Nintendo PR